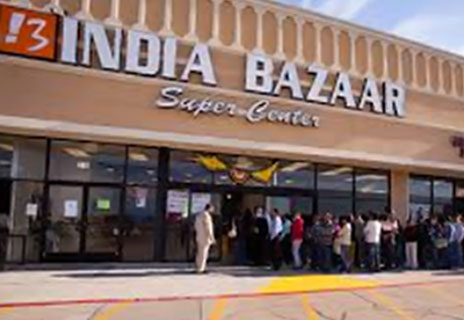 Sun-Thu - 9am to 9pm | Fri & Sat - 9am to 10am.
832 W. Spring Creek Pkwy. Plano, TX 75023
972-312-0114
India Bazaar Plano opened its door to the community in 2004 as a small store with approximately 3000sqft, stocked with all the Indian grocery products necessary for an average South Asian family. Through time and big support from our loyal customers, we have kept our doors open ever since.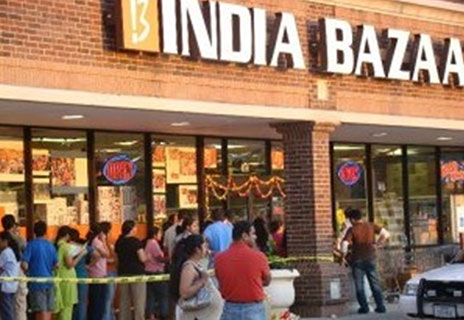 Mon-Thu: 10am-9pm | Fri - Sun: 10am-10pm
535 W. Airport Freeway 110, Irving, TX 75062
972-312-0114
India Bazaar South Irving witnessed its success right on the grand opening weekend. Our invaluable shoppers showed us affection from 5:00 am to 11:00 pm in the night every day by waiting in the consistently long lines and we made sure to entertain our customers with a magic show, train ride, tea, snacks, henna tattoo painting, etc. The shoppers also were able to reap the benefits of Mahabachat card that was introduced specifically to this location with an intention to give more than 33% of savings to the esteemed buyers.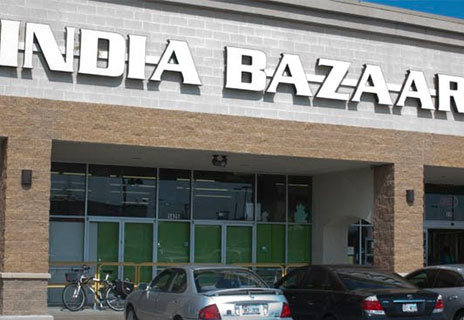 Everyday: 10am-9pm
1425 E. Beltline rd. Richardson, TX 75081
972-312-0114
Offering great savings is only functional when it can reach out to the masses and today, the company's mission is to do exactly that. Since 2004, when India Bazaar opened its doors in Plano back in 2004 and with its successful addition in 2009 (Irving) and expansion in 2010 (Plano), the company has a brighter future and a long journey ahead to look forward to. India Bazaar is now putting things into high gear and opening its third location in Richardson, TX.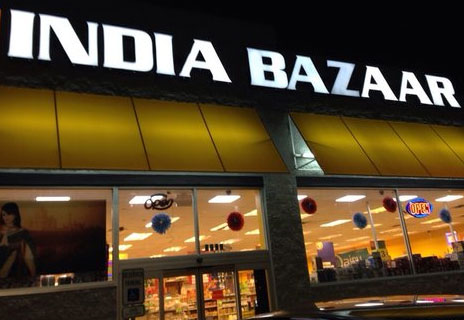 Everyday: 8am-11pm
8600 N. MacArthur Blvd. Irving, TX 75063
972-312-0114
India Bazaar Irving opened only to create history. As India Bazaar's second location, the Irving store had to live up to its first location's noble reputation. Rest assured, it did just that! With the opening of Irving's store in July 2009, every other Indian grocery store in the DFW area now had a standard to live up to. During its grand opening in Irving, India Bazaar offered one of the biggest savings that Dallas has yet to see. In a nutshell, it offered an average of 30% savings in grocery items to the families in the DFW Area.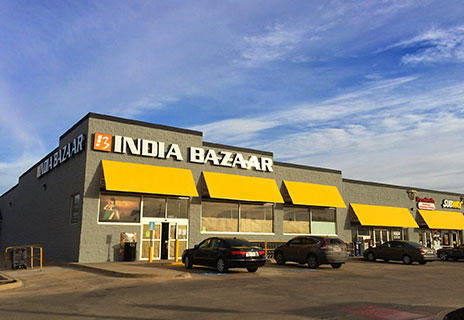 Everyday: 8am-9pm
8998 Preston Road Frisco, TX 75081
972-312-0114
India Bazaar Frisco opened its doors to the community on March 21st, 2014 just to welcome the impeccable warmth of all our amazingly supportive community members. While celebrating the completion of our 10th anniversary in 2014, DFW community members witnessed the Grand opening success of the 5th location of India Bazaar in Frisco!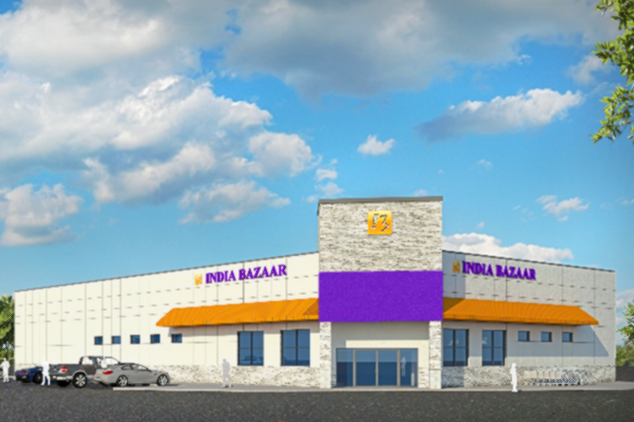 Lewisville / Flower Mound
Everyday: 10am-9pm
2151 S Edmonds Lane, Lewisville Tx 75067
972-312-0114
On huge demand from shoppers living in Lewisville, Flower Mound, Coppell, and surrounding cities, India Bazaar has opened its 6th location in Lewisville / Flower Mound Texas. To cut down the travel time and make shopping more convenient for this part of the community who had to drive miles and miles to our Valley Ranch store to get their groceries, India Bazaar is excited to yet again cater to people's needs and bring a location closer to where you live!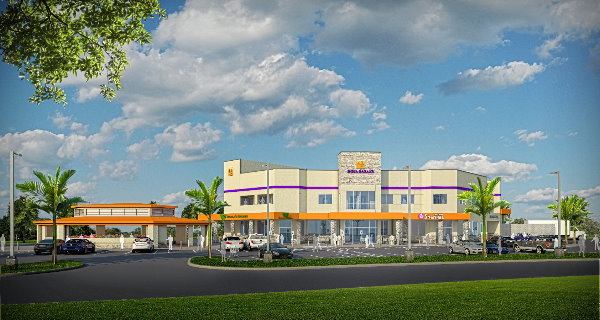 Everyday: 10am-9pm
8450 Angels Drive Plano Tx 75024
972-312-0114
India Bazaar West Plano opened its doors to the community on May 15, 2017. With Plano Mayor Harry LaRosiliere as its first shopper, India Bazaar's monumental 7th location in west Plano open doors for its shoppers. This flagship store in the heart of North Dallas in the West of Plano just 1.3 miles from Legacy West and 3 miles East of the new world headquarter of Toyota, Liberty Mutual and FedEx.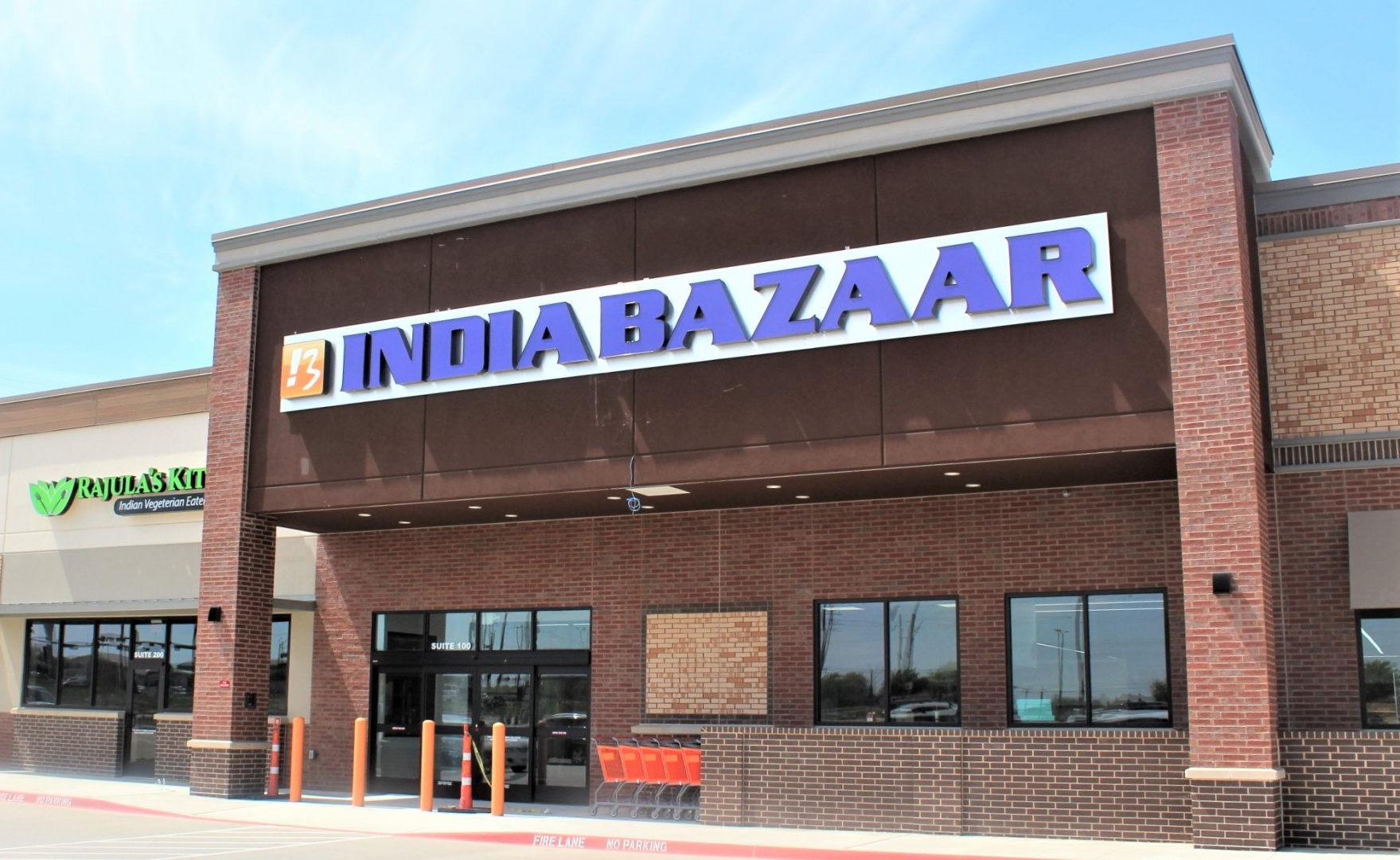 Everyday: 10am-9pm
1640 FM 423. Frisco, Tx- 75033
972-312-0114
India Bazaar's 8th location is now open in West Frisco! This location is conveniently located at the NWC of FM 423 and King rd. This location has made grocery shopping much more easier for the growing South Asian community in the DWF area.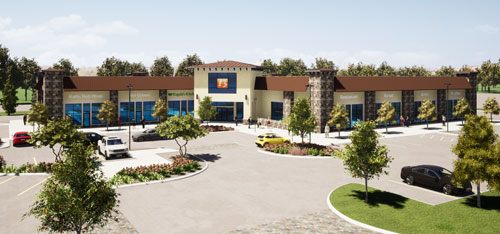 OPEN Sun-Thu: 8am to 10pm | Fri-Sat: 8am to 11pm
14339 Eldorado Pkwy. Frisco, Tx-75035.
972-312-0114
India Bazaar Eldorado is NOW OPEN! It is conveniently located in the city of Frisco, TX, at the intersection of Eldorado & Independence.